Report
A new planning report "Planning In / Out V2" was developed. You can find this via Report - Operational - Planning In / Out V2. This report was developed based on the "Planning In / Out" report. Additional data was added to the new report. Here you can find the job number, appointment type and whether a rental car is needed or not.

Expected delivery date
The expected delivery date field has been added to the orders made via bestparts and the order platform.
Self Service Portal
Various functionalities have been added to the Self Service Portal. From now on it is possible to let the customer indicate whether they want a rental car or not. An additional functionality was also added that makes it possible for the customer to sign the repairagreement via the Self Service Portal. The standard repairagreement document will be used for this.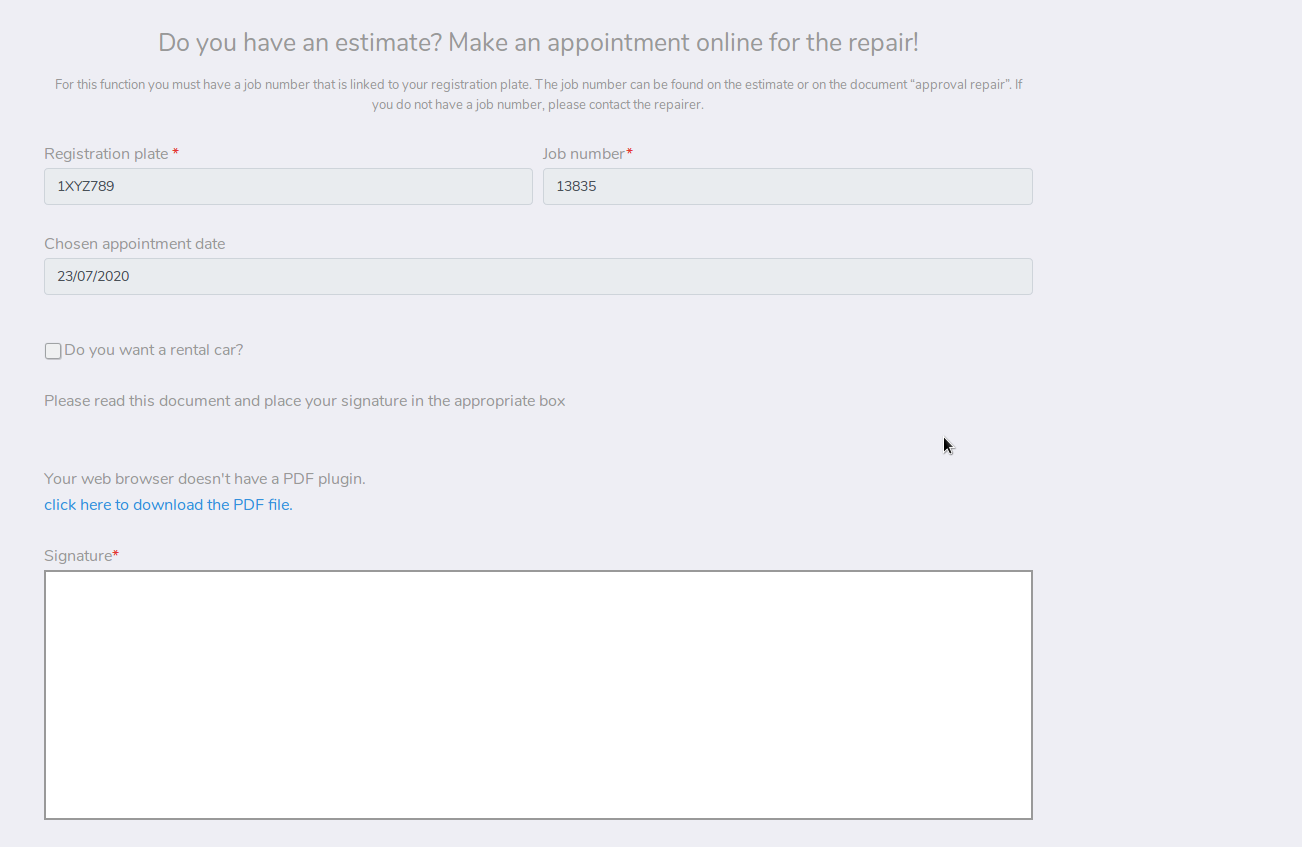 It's also possible to receive communications from the Self Service Portal. To activate the communications you can go to Communication - Settings (in PlanManager)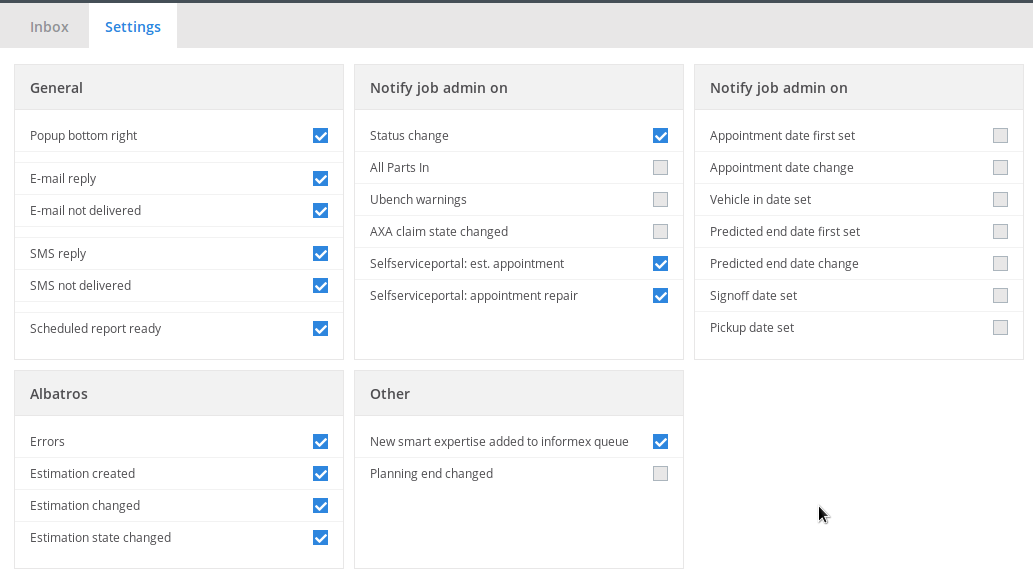 Email communication when status changes
It is now possible to have an automatic mail sent when changing the status of the job. To set this you can go to System - Lists – Status.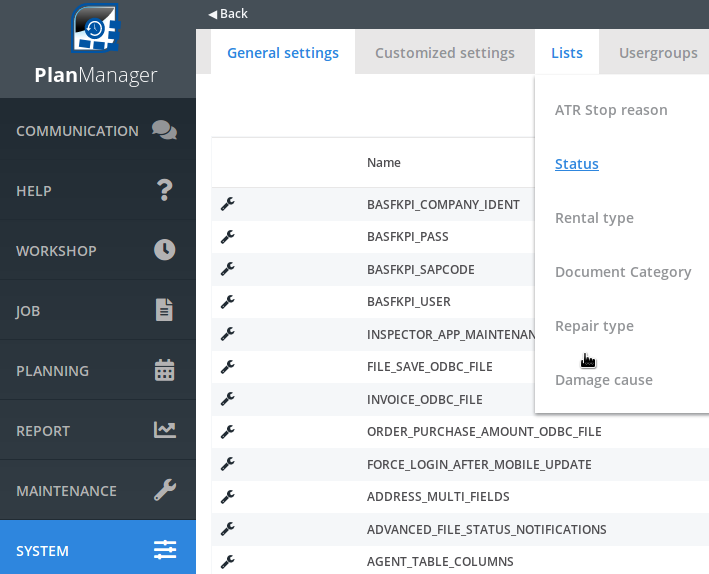 You can select a template that will be sent automatically when changing the status. The template will always be sent by email, to the party indicated in the communication template.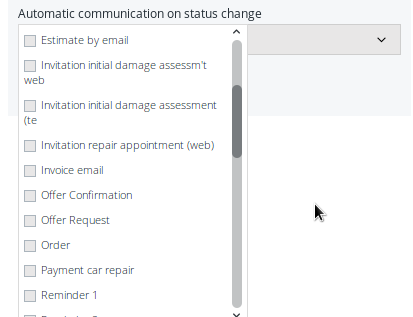 It is also possible to have an SMS sent when changing a status. This is only possible via templates created with the type "SMS".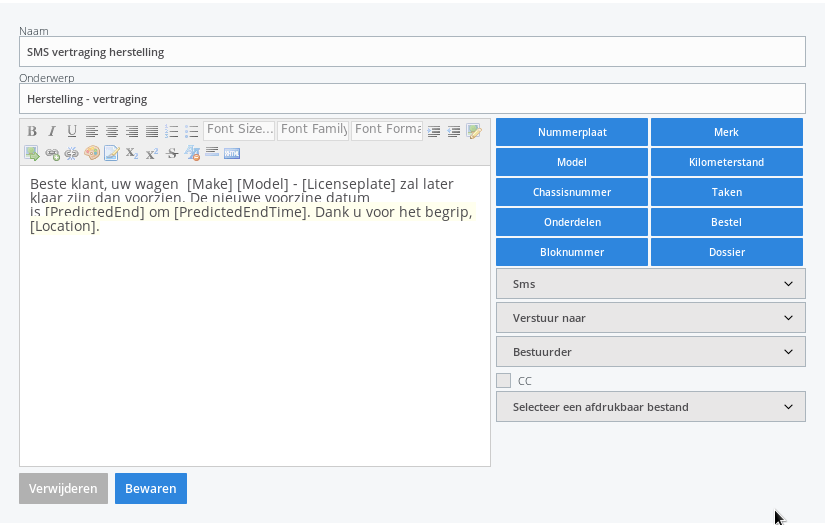 Important! You can only send an automatic email to customers who have checked the checkbox 'email' at Maintenance – Third Parties - Customers. This was added conforming the GDPR regulations. To send an SMS, the checkbox "SMS" must be checked.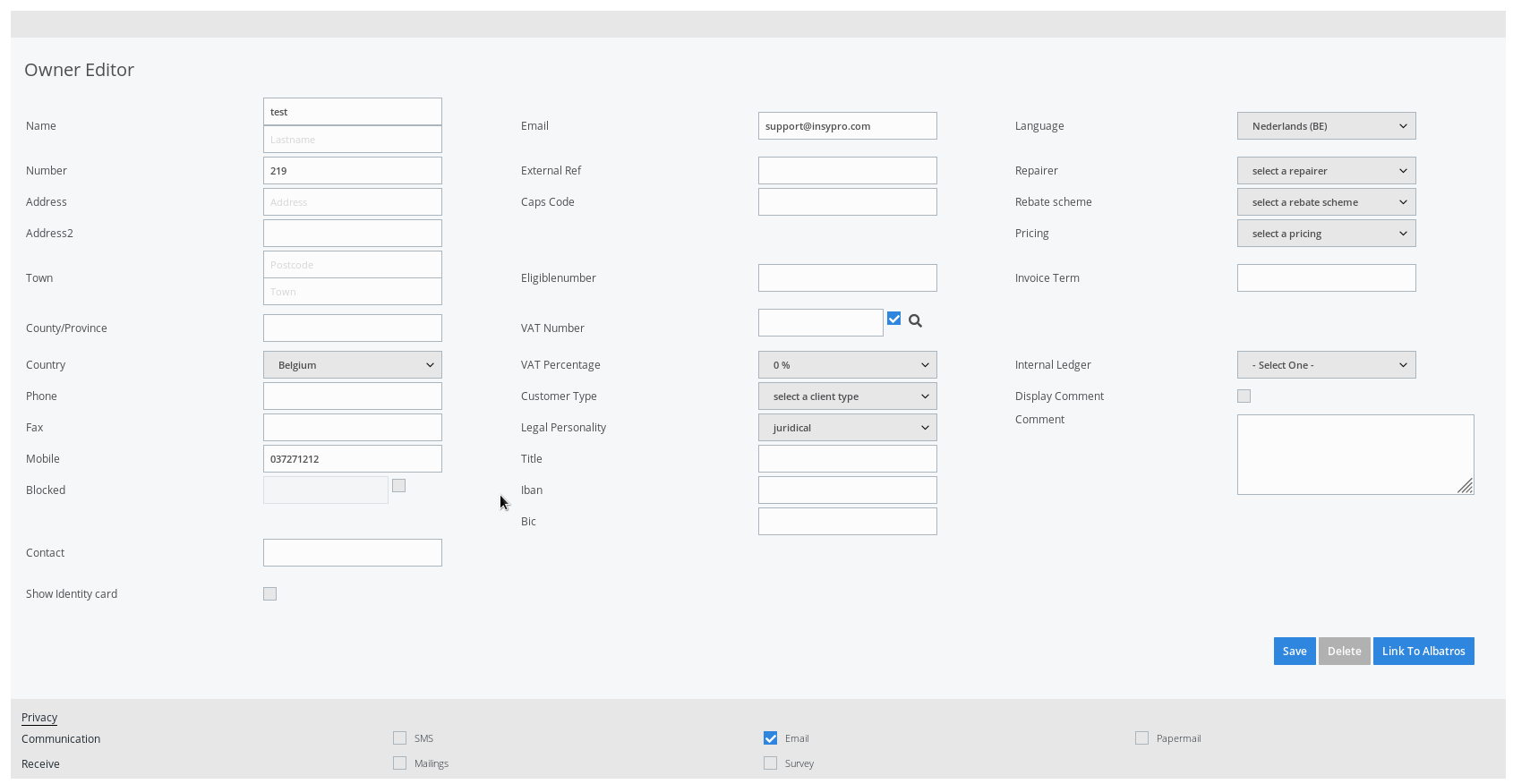 It is now possible to give the block numbers a color. To set this you can go to System – Customized settings - Day colors.

Here it is possible to give a specific color to every day. This is similar to the functionality to assign a color to a task type. The color indication of the block number will also be displayed on the WORKSHOP. Below you can find an example of the display on the WORKSHOP.

The day colors are also visible in the job itself. The color is based on the predicted end date entered in the job.

These colors are now also visible in the report (Report – Operational) "Overview Statusses Vehicles In" and "Overview repair phase vehicles present'. The advantage is that bodyshop can work by color. This provides a visual overview of which car must be ready on which day.